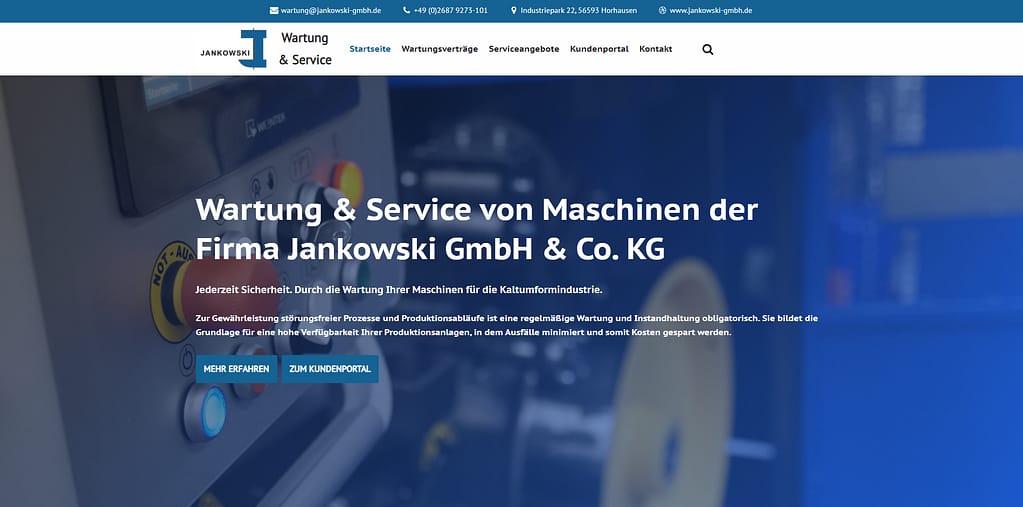 To ensure trouble-free processes and production processes, regular maintenance and repairs are mandatory. It forms the basis for a high availability of your production systems, in which failures are minimized and thus costs are saved.
Our new "Maintenance & Service" website can be accessed online. There you will find all information about our maintenance contracts and service offers in mechanical engineering. Customers who conclude a maintenance contract with us can also log into the customer portal there. All important information (e.g. the digital checkbook) relating to the maintenance contracts can be viewed there.
Are you interested in a maintenance contract or service offers? Feel free to contact us!