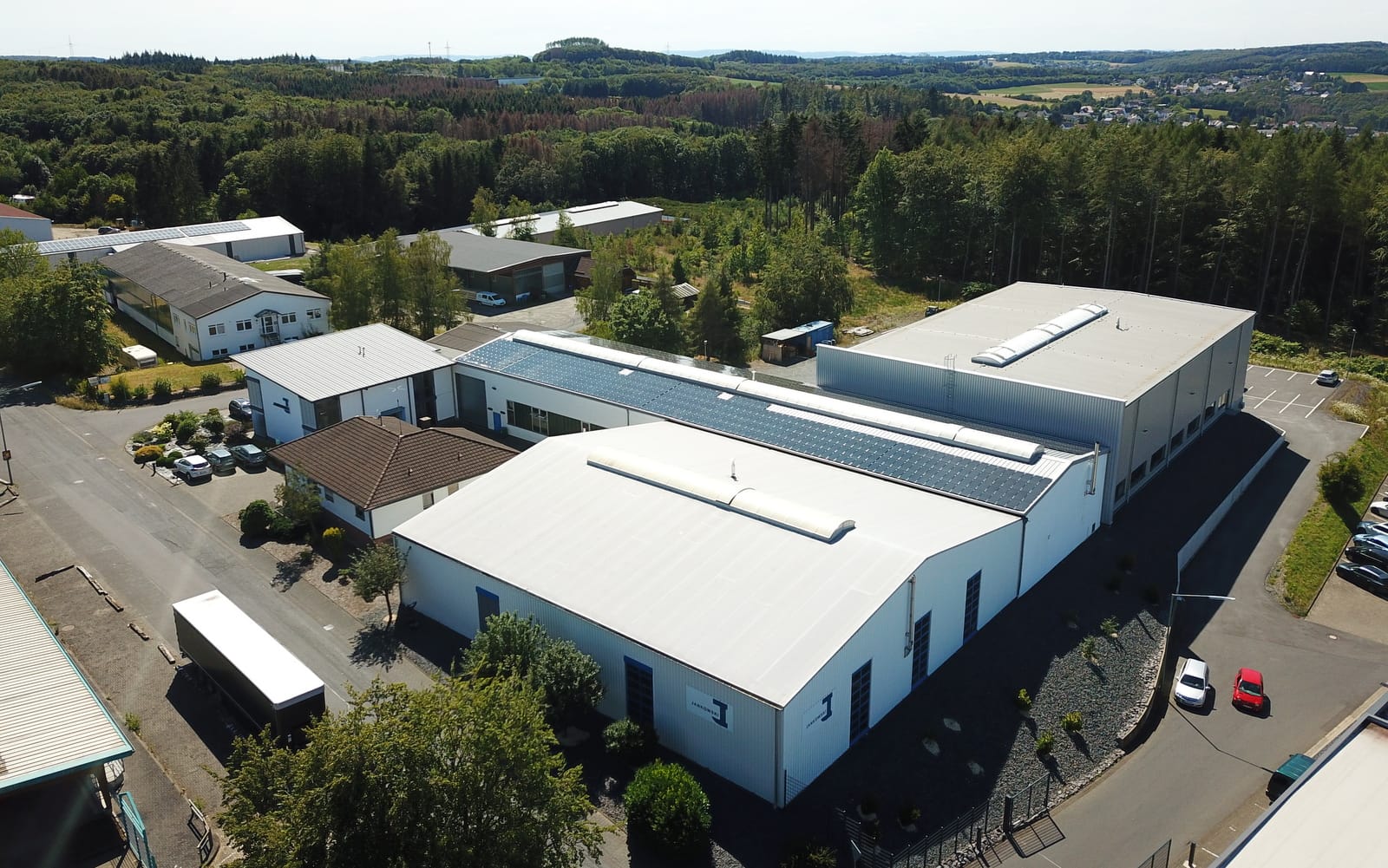 We are the innovative specialist in machining technology and manufacture high-precision components for mechanical and plant engineering. More than 50 highly motivated and well-trained employees in combination with a machine park of the highest level are the basis for our success. As a family company in the third generation, special emphasis is placed on dealing with people and the environment in a sustainable manner in order to continue to be present on the market with future-oriented technology and economic solutions.
In addition, we have been manufacturing wire drawing devices, wire feeding machines, wire connecting machines and wire processing machines for the cold forming industry according to customer requirements for more than 20 years. In addition to the construction of high-quality systems, the focus is above all on the tangible user-friendliness and the uncompromising compliance with the applicable occupational safety guidelines according to German and European standards.
In addition to machining technology and mechanical engineering, special services are the company's third mainstay. The special services consist of the manufacture of lance reinforcements for the refractory industry, welding work and the assembly of components and machines.
In our company, 3000 square meters of production space offer us ideal conditions for professional and economical production. Since it was founded in 1973, Jankowski GmbH & Co. KG has followed a course of constant progress and invests the profits generated in further growth and its own employees. The resulting results can be seen in the company's successful history.
"Progress through community" is our guiding principle, with which we would like to meet our employees, our customers and also our suppliers.
We are convinced that in an environment that is developing at an ever faster pace, it is necessary to think about interpersonal core competencies in particular in order to be able to live and work sustainably and in harmony with people and the environment.
for environmental protection